Talent
Specialties
Planning Links
Team Building
---
"Together we stand, divided we fall."
Joel Nelson Productions designs team building workshops bring your workers together, united in a common purpose. Our team building games build management skills, develop teamwork, and teach communication and listening skills, while renewing company spirit and motivation. Your employees will be fully involved in teamwork, communication and creative problem solving...and they will have a blast! Scroll down for a look at some of our team-building workshops!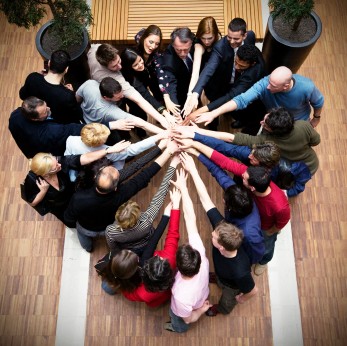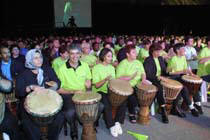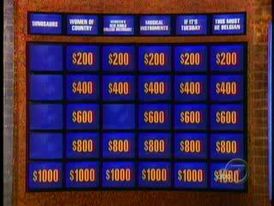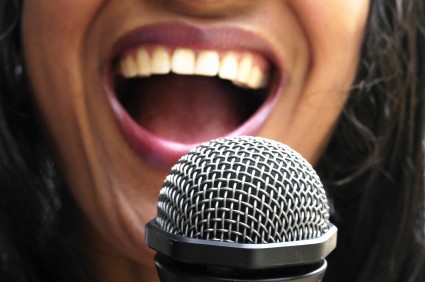 SAMPLE WORKSHOPS:
TEAM BUILDING WORKSHOP - YOU'RE HIRED "The Apprentice"
Will "The Donald" and his side kicks George and Carolyn decide that your team has what it takes to climb the corporate ladder? Relive the challenges created on "The Apprentice" T.V. Show, with this inspiring, interactive team building game where you're not fired, but hired! Your goal is to navigate your way through business objectives to gain the ultimate power position, to present your project to "the Donald" in the "boardroom". The team with the best presentation will be chosen by your company executives at the "Next Apprentice".
GAME SHOW " THE LONGEST CHAIN GAME SHOW"
Put together all the fun elements of "The Weakest Link", "Family Feud" & "Jeopardy", and you find yourself caught in a team building game show that will have everyone eager to answers the questions to win their team a valuable "link". The "Longest Chain Game Show" is a fast moving game show and can be played in about 90 minutes. Our hosts are "Whose Line is it Anyway" alumni and veterans of film, television and the stage. They're brilliantly funny and deliver the game show in an atmosphere of friendly competition.
GAME SHOW HOSTS
Our game show hosts create an environment where the players can have a hilariously fun time whether they win or lose. Throughout the game show, our game show hosts will keep the game show fun, fast and entertaining. They will announce the player's team names, assist in organizing the teams, and encourage the audience to root for their team.
TOOLS FOR TEAMS
The activities during this game show will focus on clear communication, leadership, collaboration, empowerment, to make decisions quickly, improve what is being communicated, to act effectively, to take risks, and to be accepted and appreciated by your team mates. This activity will build on the desire to practice the tools that are necessary to become a productive member of any team. The team at the end of the game with the most links wins.
TEAMBUILDING INTERACTIVE GAMES
Several different techniques and exercises will be explored in this team building workshop. Team building games involving creativity, group participation and communication. Participants work together with our highly trained teambuilding leaders in an atmosphere similar to the televisions show, "Whose line is it anyway?" You'll see teams commit to problem solving skills that they'll be able to take back to their everyday workplace.
TEAM BUILDING WORKSHOP "THE CORPORATE INXS SINGING WORKSHOP"
Write your own songs! An engaging process in which employees write their own songs in any style that will suite your group; blues, beach theme, country, pop... They can write songs with a message, such as: "what's going on in the organization" or "how to work as a team". They can also write songs with no specific goal other than bonding and presenting the material as a team. Backed by our professional musicians, employees take turns rehearsing with the band before they present their freshly penned songs to the group. Our facilitators are quite skillful at getting even the most reserved to add a line or sing a word. And, there's always enough hams out there to sing the humorous selections of your "Corporate-INXS Workshop". The event ends with an upbeat, "we're going forward with renewed commitment" send off.
TEAM BUILDING COMEDY MENTALISM SHOW
Imagine an entertainer who can read your mind, analyze your handwriting, and duplicate an image locked in your head, all while eliciting laughs along with the gasps. Award winning mentalist Josh will also cause silverware to twist and bend with the power of his mind and help your audience to focus their thoughts on an object until it moves from across the room! This is a show your guests will be talking about for years to come. Must be experienced to be believed.

PRESS PLAY TO SUBMIT AN INQUIRY