Talent
Specialties
Planning Links
Allen Fredrick
---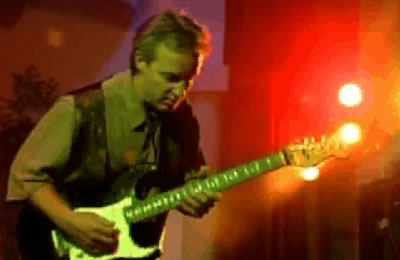 Allen Fredrick is an accomplished vocalist/guitarist whose "one-man-band" show
includes Classic Rock and R&B, Current Top 40, Originals from his CDs and Smooth
Jazz. For various major label musical artists he has not only recorded as a studio
musician but also toured throughout North America, Europe, Asia, and Central America playing showcase clubs, concerts and television including the David Letterman Show.

He uses two sound systems depending on the venue; either a small Mackie system
for restaurants or a larger JBL sound system, complete with 18" subwoofer to pump out the lows for the big clubs. Although Allen performs solo the fidelity of his tracks is such that one would swear a full band is playing! He plays wireless so he mingles and interacts with the crowd to encourage audience participation in his shows.