Talent
Specialties
Planning Links
Murasaki Ensemble
---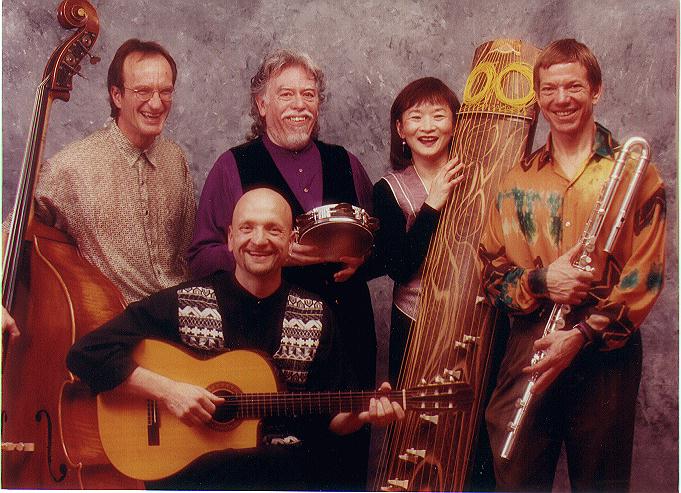 The Murasaki Ensemble is a musical experience of sounds unlike any other---elements of traditional Far Eastern subtleties, Near Eastern and Latin American rhythms with improvisational jazz converging, producing a sound that is extremely vibrant and innovative yet still familiar.
The Ensemble's sound is built upon a sound which reaches the inner spirit and a unique ability to combine traditional instruments in exciting ways. Intricate Egyptian riqq (tambourine), Arabic tabla, Latin congas and bongos with the jazzy sounds of upright bass and acoustic guitar, providing a framework for the group's musical explorations while Japanese koto and silver flute add texture, punctuating the rhythm with enticing melodies.
The meeting of old and new, east and west, The Murasaki Ensemble strives to present a new listening experience --- one which involves interaction among all participants and which flows with an intensely global, human quality.