Talent
Specialties
Planning Links
Sage
---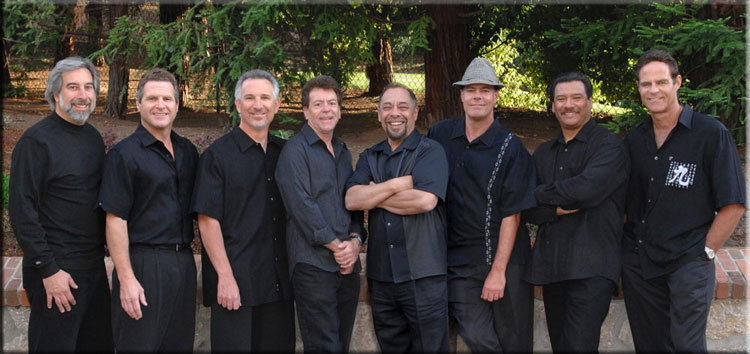 Beginning their musical quest in 1969, Sage started the journey – never taking the typical path – staying true to the mission of playing good R&B funk and soul. From the early 70's to its present form, Sage has maintained the eight-piece member format for that big, full sound they like to deliver at live performances. Although based in San Jose, CA, it was obvious from the beginning the solid rhythm section and blasting horn section felt the funk and soul influences of the East Bay.
Sage has logged thousands of gigs and performance hours from Los Angeles to Alaska, playing clubs, corporate events and concerts – occasionally sharing the stage with such artists as Kenny Loggins, the Temptations, and comedians Jay Leno and Ray Romano.
Sage released their first all-original CD, "King of the Avenues", in 2002. Their next release, "Some Assembly Required", was released in 2004 and also brought Sage together with Strokeland Records.
Just released on July 1, 2007, Sage's newest project, "Funksway" takes the Sage legacy to a new level with eleven all-new funk grooves featuring some very special guest musicians.
Musical influences from Tower of Power, Chicago, Earth Wind & Fire, Stevie Wonder, Steely Dan, Quincy Jones, and many other great artists - combined with the personal finesse of the Sage band members, bring some exciting sounds and licks to these all-original CDs. These CDs also include a few special contributions from some fellow Strokeland Records associates such as Tom Politzer (Tower of Power), Mic Gillette (formerly of Tower of Power), Adolfo Acosta (Tower of Power), Andy Winer (American Idol band) and Rick Friedman (Lon Bronson Band).
In October 2006, Sage participated with Greg Kihn in the KFOX 98.5 FM "Last Band Standing" competition. Starting with over 100 bands, narrowed down through 4 elimination rounds, Sage walked away with top honors and the title of "Last Band Standing 2006".