Talent
Specialties
Planning Links
Brassworks
---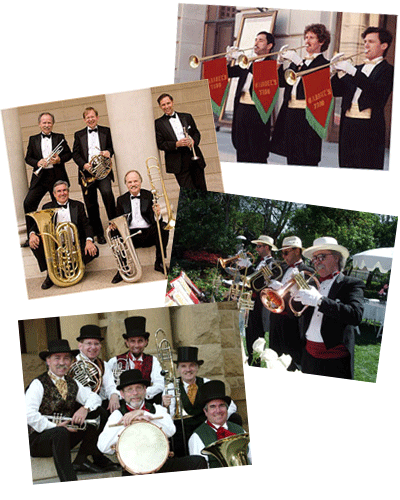 The Brassworks Quintet, Brassworks Band and Gabriel's Trumpets, led by Frank Beau Davis, are three of the San Francisco Bay Area's finest professional musical ensembles.
Our wide range and variety of musical styles combine to offer you an unparalleled selection of great music for your wedding, party, graduation, convention, ball, or any occasion, be it large or small.
Discover how we can make your event memorable and fun. Let our music inspire your imagination!