Talent
Specialties
Planning Links
Katherine Honey
---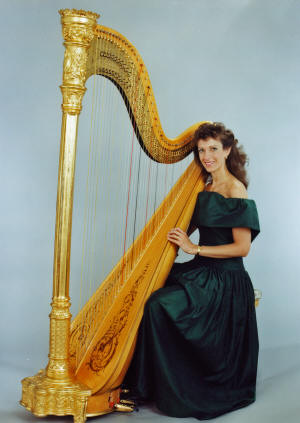 Katherine's dedication over the years has led to statewide tours with "Reflections", a popular music performing ensemble, which opened shows for name entertainers. Tours also included musicals such as "The Fantastiks", "Kismet" and "Carousel". Classically, Katherine has performed with numerous orchestras in Miami, San Francisco and Los Angeles. She played for the ceremonies celebrating the gala opening of San Francisco's Davies Hall. Commercially Katherine has recorded for film soundtracks. San Francisco's Fairmont, Hilton and St. Francis Hotels and Los Angeles' Disneyland Hotel, Sheraton Universal and Beverly Wilshire have been routine audiences for Katherine's wide variety of genres of music, from the classical to the contemporary.
Katherine has been selected to perform for three U.S. Presidents and has performed for President George Bush's wife Barbara, former Secretary of State Dr. Henry Kissinger, Nobel Laureate Dr. Linus Pauling and numerous political, sports and entertainment celebrities.
Katherine was employed atop Oakland's Kaiser Building at the beautiful four star Mirabeau Restaurant for over eight years, while also providing harp music at San Francisco's renowned Four Seasons Clift Hotel for Sunday Brunch. Katherine opened the elegant Fairmont Hotel, San Jose. She then performed for over 12 years at the magnificent Garden Court at San Francisco's historic Sheraton Palace Hotel for High Tea. She can currently be heard at The Fairmont Hotel, San Francisco.