Benett Zussman
---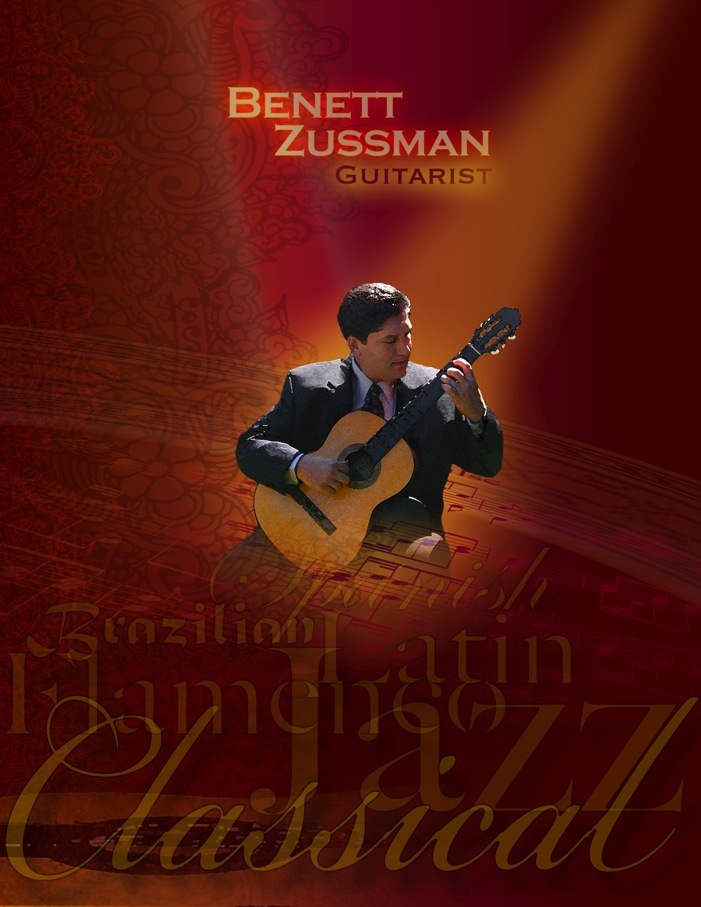 Weddings and other special events can be some of the most important and memorable days of a person's life. Music can contribute to your special day or event in ways that help set the 'tone', express love and emotion, or
provide a backdrop for romanticism.
I have had the good fortune to share my talent and love for music on many occasions with many couples and families. And, I believe, helped make their special days even more memorable.
I have also arranged for and played with many different combinations of ensemble musicians for special events.
If you would like to have an ensemble play at your special event... anything is possible! From cocktail hours, to receptions to ceremonies... the options are only limited by your imagination. Guitar, flute, voice, mandolin, saxophone, percussion... Just ask!