Laurent Fourgo Jazz Ensemble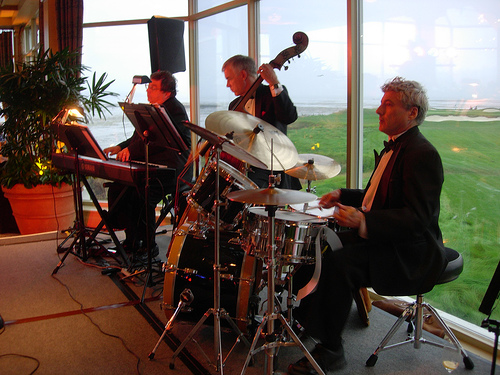 Laurent Fourgo & His Ensemble is comprised of seasoned musicians with 15 to 30 years of experience: vocals, piano, upright bass, electric bass, drums, guitar, soprano, alto, tenor, baritone sax, clarinet, flute, trumpet, flugelhorn, trombone, violin and accordion.
BORN IN PARIS, FRANCE, Laurent Fourgo grew up in the southwest suburb of Paris and began studying the saxophone when he was eight years old. By the time he was 12, he switched to oboe and played in the local classical orchestra. At 16, he had decided that singing would be his main instrument.