Bob Moffitt (Soloist)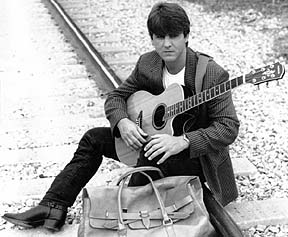 Book a solo act to a five piece band with a variety of music styles for a diversity of venues and occasions including clubs, restaurants, corporate events, and other special events.
According to the Miami Sentinel, "...when you listen to Bob Moffitt accompany himself on keyboard and guitar as he sings his versions of James Taylor and Bob Seeger songs, you know something unusual is happening. Moffitt manages to keep his audience so riveted that no one's gaze wavers when he plays a short Bach piece among his mellow rock and pop numbers. In fact, the crowd -- dressed in shorts, T-shirts and sneakers -- loudly applauds the entertainer's classical selection. Some even cheer vociferously. No, he hasn't loaded the tables with family and close friends. The guy really is good."