Corporate Event Testimonials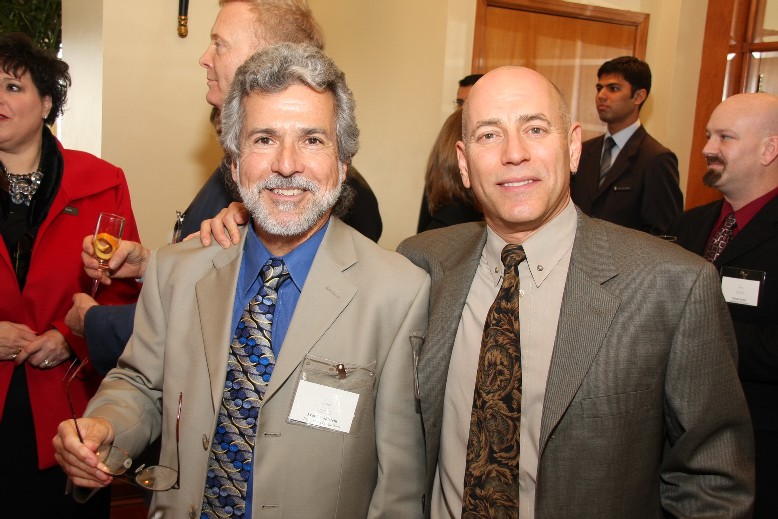 Hi Frank and Jay!
I would not be giving you fair credit if I only said Saturday's party was terrific. It was much, much more. Everyone had a blast and the high point was definitely the music and the program you all put on. We had high expectations and you surpassed them! Thank you so much.
Regards,
Sandy Abrams
Palo Alto Corporate Event
March 10, 2008

We came to our holiday event with high expectations based on your reputation. Somehow, Joel and his staff exceeded all of those expectations! You have an enthusiastically satisfied customer, and our company will (of course) be calling again next holiday season. Thanks to all!
Michael Kerner
Silicon Valley Corporate DJ

January 19, 2007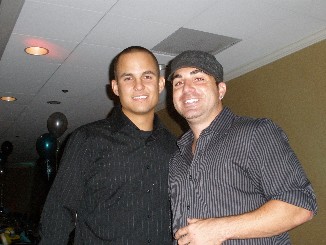 Frank Goldstein is amazing! He spent the valuable time and shared enormous amount of interest and expertise on coordinating exactly what we wanted. DJ Rick was awesome and delivered exactly what was promised. We will definitely use Joel Nelson again for personal use and I will see that you are listed on our preferred vendor lists at my company!
Tamra Sindelar

San Francisco Corporate DJ
October 30, 2007


I wanted to thank the production team as well as our entertainer (DJ Matt) for our holiday party on the 15th of December at the Westin Hotel. Matt was early and played the appropriate music to keep the spirits up and the party live. We want to wish you all a Merry Christmas and a prosperous New Year. Once again, thank you for making our Christmas party a complete success!
Noemi Shannon

Bay Area Corporate Event DJ
January 3, 2008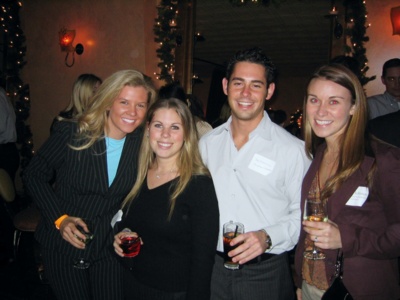 Rick McMahon was absolue delight at our party. As an emcee, he was eager to make everyone enjoy themselves. He got the party off to a great start, and he was charming and accommodating when asked for requests. He has a wonderful sense of humor, and many of our clients who were there asked where we "found" him. Our event was a huge success in large part to Rick.
Teresa Rayton

San Jose Corporate Event DJ
August 23, 2007

We hired Manhattan Towers for our event after checking out numerous other bands and talking to our Event Coordinator (at the facility). They were unbelievable! From the first call through the followup after the event, Frank Goldstein's service and professionalism was second-to-none. They worked with our budget, planned the details precisely, and made our event the best in our company's history. Thanks for all of that, you guys!
Karen Singleton
Bay Area Corporate Event Band
January 19, 2007

Don't think we didn't appreciate the talent, service, and budget? Well, you are hired again, aren't you!? Ha ha... Thanks so much, Joel, you guys are the best. See you again next year.
Bob Kovacks
East Bay Corporate Event DJ
January 3, 2006

We had hired Replay for our event and had requested some Indian and Thai contemporary music. Thank you so much for playing them. It was a big concern of ours, but Spice filled that need and my boss was so happy to hear Indian music. We shall recommend you to all of our clients, too.
Radikha Singh
Burlingame Corporate Event Band
May 18, 2006

Our DJ (Joel Nelson) was fantastic. He palyed all the songs we requested beforehand (which had really been a problem in the past), was open and flexible with requests, and was a great personality as well. We specifically asked that no group dances or silliness take place, and he made sure that our elegant event stayed elegant. Thank you so much, and we will be using you all again.
Elisa Stiverson
Bay Area Corporate Entertainment DJ
April 12, 2007

Take a bow, guys...you earned it! 2 thumbs up as always. Our Valentine's soiree was a huge hit.
Tatiana Moselli
San Jose Corporate Event DJ
February 24, 2006